#discoveringhow is ebbf's podcast series where you will listen to the personal experiences and insights from ebbf members, people from around the world living their strong sense of mission in their workplace. In each episode we offer you stepping stones, fresh ideas, personal learnings of people who believe that ethical business can and should build the future.
Episodes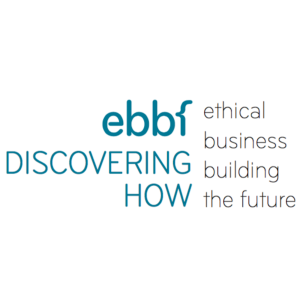 Saturday Mar 31, 2018
Saturday Mar 31, 2018
Sean Hinton is the CEO of the Soros Economic Development Fund at the Open Society Foundation. He is interested in the relationship between individuals and governance, pre-distributive ownership mechanism where wealth is more evenly distributed even before it is created. He shares ideas about inclusive growth and how we can move out of inequality moving towards more just and even distribution by building the capacity for active participation of wider groups in organizations' governance.
First Jenna Nicholas CEO of impact experience exposes the impact investing trends that are being fuelled both by a new grassroots and mainstream level awareness and shares the consequent shift in power and trust that she has observed over the past few years.